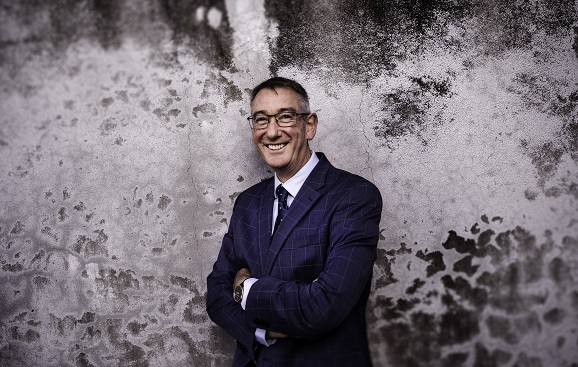 The Inspector-General of Intelligence and Security is an independent statutory officer appointed by the Governor-General on a recommendation from the House of Representatives. The Inspector-General is appointed for five years and may be reappointed once for a further term of up to three years
Inspector-General Brendan Horsley
Brendan Horsley became the Inspector-General on 8 June 2020. He was the Deputy Solicitor-General (Criminal) at Crown Law from 2014-2020. Brendan has an LLB from Victoria University of Wellington. Based in Gisborne as a Solicitor and Crown Prosecutor from 1992-1999, Brendan then joined the Commerce Commission's litigation team until 2002, before joined Crown Law. Brendan was also the first national Director of the Public Defence Service from 2011-2014
Deputy Inspector-General Graeme Speden
Graeme Speden was appointed the Deputy Inspector-General on 3 December 2021 for a three year term. Prior to his appointment, Graeme was the acting Deputy Inspector-General since 2020 and a senior investigator in the office since 2016. Graeme has an LLB from Victoria University of Wellington and has previously worked in policy roles in government and as a journalist.
Office of the Inspector-General
The Inspector-General and Deputy are supported by a small staff of investigators, an IT Manager/Security Advisor and an Office Manager/Executive Assistant. The office is based in Defence House in Wellington.
Inspector-General's Advisory Panel
The Inspector-General has a two-person advisory panel appointed by the Governor-General, on advice from the Prime Minister. The Inspector-General regularly meets the advisory panel for discussion and advice on any aspects of the IGIS' work.
Lynn Provost CNZM is the chair of the Inspector-General's advisory panel. Lynn has extensive experience working in government, notably as the Controller and Auditor General of New Zealand from 2009 to 2017. Before that she was a Deputy Commissioner of New Zealand Police for eight years.
Ben Bateman (Ngāi Tahu and Cook Islands Māori descent) was appointed to the advisory panel in December 2021. Ben has a law and governance background and has had an extensive defence and intelligence career in the public service, including with the New Zealand Defence Force and the Department of Prime Minister and Cabinet.
Previous Inspectors-General
The role of the Inspector-General was first established in 1996 and replaced the Commissioner of Security Appeals. At first, only a retired High Court judge could be Inspector-General. Changes to the law in 2013 removed this requirement, established the role of the Deputy Inspector-General, and provided for investigative and administrative staff.
The office of the Inspector-General has been held by the following people:
Hon Laurence Greig (1996 to 2004)
Hon Paul Neazor CNZM, QC (2004 to 2013)
Hon R A McGechan CNZM, QC (July 2013 to May 2014)
Cheryl Gwyn (May 2014 to July 2019)
Madeleine Laracy (Acting from August 2019 to June 2020)
Brendan Horsley (June 2020 to present)
Last modified: